Over the past 12 months, as part of our 25th anniversary celebrations in 2021, we've highlighted the projects we supported in 12 countries throughout the Americas. In our last monthly feature, we circle back to the Dominican Republic, where ACCESO International's journey began.
Our vision born 25 years ago has indeed yielded multiplying effects among the next generation of students in the Dominican Republic, and Marcial, the very first student we sponsored, has remained an integral part of those accomplishments.
When Marcial was a teacher at the primary school in Guazumita, and later at the regional high school, he took additional care in ensuring that the students from the bateys were better prepared for higher learning so that they could participate more fully in all the available educational opportunities. He was aware, through his own experience, that schools in the bateys were underserviced in part due to racial and economic discrimination against Dominicans of Haitian ancestry, and thus the students were often underprepared academically.
To help overcome such barriers, he implemented a teaching philosophy that instilled critical thinking skills and he motivated some of the brightest students, like Yamileisy and Amado, to participate in enrichment courses. His efforts were certainly worthwhile.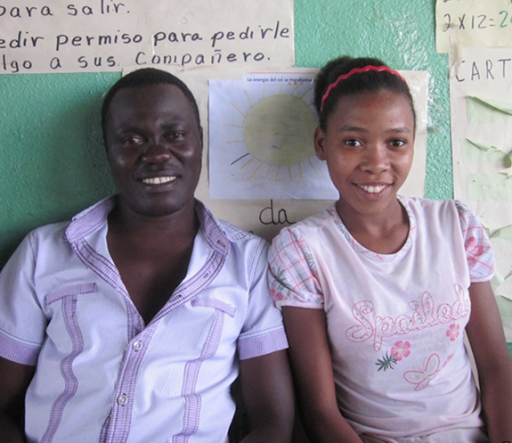 Amado graduated as the top student not only of his high school, but also in his region and he was awarded a medal for his achievement. However, since Amado was not granted the accompanying scholarship, Marcial recommended that ACCESO International sponsor him because he demonstrated incredible potential for post-secondary studies. Amado himself proudly shares the outcome of Marcial's timely recommendation and earlier empowerment:
ACCESO International changed my life by giving me the opportunity to enter the university to study medicine. I did not have the necessary resources to be able to do so. Today, I am a medical doctor and I can help people in my community and in my country. In all, thank you ACCESO International.

Amado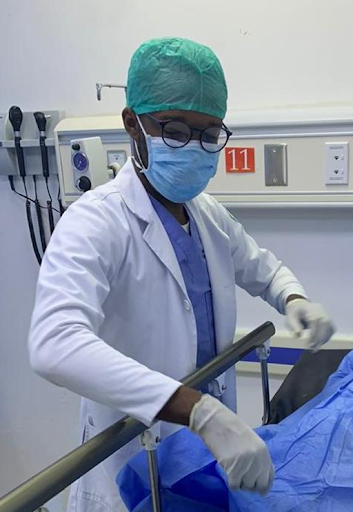 Yamileisy's story is similar in terms of Marcial's inspiration and investment in her intellectual ability. As we highlighted in our 2018 Annual Report, Yamileisy's leadership potential was also quite evident early on, and we are delighted to have played a role in her educational journey over the years. Her words…
Years ago, ACCESO came into my life as a huge blessing for me; this organization is like an angel sent by God on my journey, and thanks to ACCESO, today, I am an accomplished young woman with a professional career. Thanks to ACCESO, I've transformed my life and that of my family and all who surround me. This organization will continue to do so much for me. And it's more than an institution; it's a family.

Yamileisy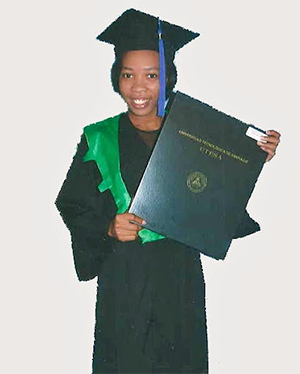 Through Yamileisy's and Amado's successes, fostered in part by Marcial's teaching and mentorship, and in light of their impressive community contributions both within and beyond their careers, we can now bear witness to how the cycle of support in the Dominican Republic has been renewed in meaningful ways.
As we hope this blog post has shown, your donations and support of ACCESO International are not limited to a particular student, project, or school. They are in fact gifts of empowerment – rippling through multiple communities, lives, and generations. Thank you once again for your support towards ACCESO International these past 25 years – we look forward to sharing in the successes of future students and projects in the 25 years to come!