Promoting and enabling greater access to all levels of education in Latin America, the Caribbean and Canada. Learn more …
What's New
25th Anniversary Fundraising Goal
To celebrate 25 years of enabling education, we hope you can help us meet our 2021 goal to raise $25,000 dollars from individual donations, and $25,000 more through a virtual edition of the Sounds and Tastes of the Americas.
Thank you for your continued support of ACCESO's promotion of education, a sure way to make the world (and the year 2021) better for everyone!
Donate to ACCESO's 25th Anniversary Fund
Celebrating 25 Years and a New Look!
2021 marks ACCESO International's 25th year of helping students receive greater access to education. As we continue our efforts across the Americas we will also be celebrating all that we have achieved with your generosity. On January 25th we launched our anniversary year with a new logo, designed by ACCESO Amiga Rachel, and a 25th anniversary blog to highlight the many important parts of ACCESO International that make it a successful organization.
We are planning events throughout the year and will revisit our accomplishments and the people who made them possible. Be sure to check this website, our new blog and our social media to stay up to date and join in our celebration!
Annual Campaign – 2020
This holiday season we're asking you to renew your support by donating to our 2020 Annual Campaign. Your donation remains our most valued support and it means a great deal to the beneficiaries. Please consider a donation as part of your holiday giving!

Back to School 2020
In 2020, ACCESO International partnered with South East Ottawa Community Health Centre to provide backpacks and school supplies to 127 students in grades JK to 12 from low-income immigrant families in Ottawa. Students in grades 7-12 also received a personal care kit containing essentials such as soap, shampoo, and toothbrushes. SEOCHC registered families and ACCESO provided the needed supplies and filled the backpacks. SEOCHC distributed the bags in mid-August. The feedback from the families and students was very positive and the project allows low-income students to begin the school year with dignity.
Parents/guardians shared the following messages regarding their experience with receiving school supplies from ACCESO:
"Everything was wonderful and covered what my children needed.''
"I hope this program continues forever because it is amazing!"
"My children liked the backpacks and were very happy. The quality was very good and the supplies were perfect. This saved us a lot of money. I have 6 children and spend almost 600$ on school supplies."
"The bags were beautiful and amazing! You surprised us and the bags came just in time, thank you so much!"
Since 2003, more than 1200 students from new immigrant and refugee families have been supported by our Solidarity With Students: Making Education More Accessible for New Canadians program.
2018 Annual Report
For updates on Acceso International's activities in 2018 please see our 2018 Annual Report.
Trivia Night – Fall 2019
On Saturday, November 2nd ACCESO International held another fun and laughter filled Trivia Night at the Stittsville Lions Club Hall – 1339 Stittsville Main Street.
Community Partnership Award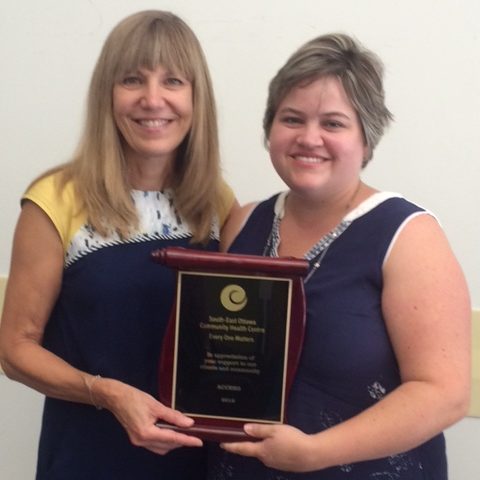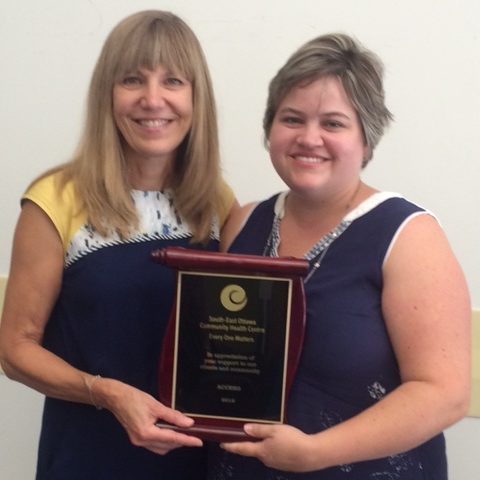 ACCESO International was recently recognized with a Community Partnership Award from the South East Ottawa Community Health Centre for its Solidarity with Students Project. Special thanks to Sarah Alderwick and Karen Mount for their contribution to this project!