Promoting and enabling greater access to all levels of education in Latin America, the Caribbean and Canada. Learn more …
What's New
Indigenous Student Post-Secondary Education in Canada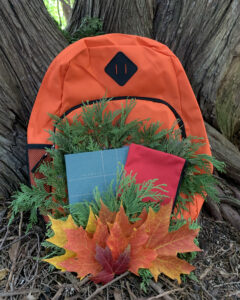 We are grateful to announce that, as part of our commitment to Truth and Reconciliation in Canada, and in collaboration with Indigenous Education staff members of the Ottawa-Carleton District School Board, ACCESO International has initiated an Indigenous Student Post-Secondary Bursary program which helps First Nations, Inuit and Métis youth in the Ottawa area with their post-secondary education.
The bursaries assist students with various education-related costs including tuition, books, school supplies, computer equipment, accommodations, transportation and groceries.
The first two recipients began their studies at Algonquin College in September 2022. With your generous support, we'll be able to provide additional bursaries for many more students at other post-secondary institutions in the future.
Back-to-School Project 2022
The 2022 Back-to-School Project wrapped up in August. We supplied 120 backpacks filled with school supplies to students in Junior Kindergarten to grade 12 from low-income immigrant families in Ottawa with the help of our partner, South East Ottawa Community Health Centre. Over one third of the bags were for high school students as this age group is not usually supported by other aid organizations. A personal care kit containing a toothbrush, toothpaste, deodorant, soap and menstrual products, was included for each student in grades 7-12.
Thank you to ACCESO volunteers for shopping for supplies and packing the backpacks, and to our generous donors whose support allows us to help so many students.