Sounds and Tastes of the Americas
---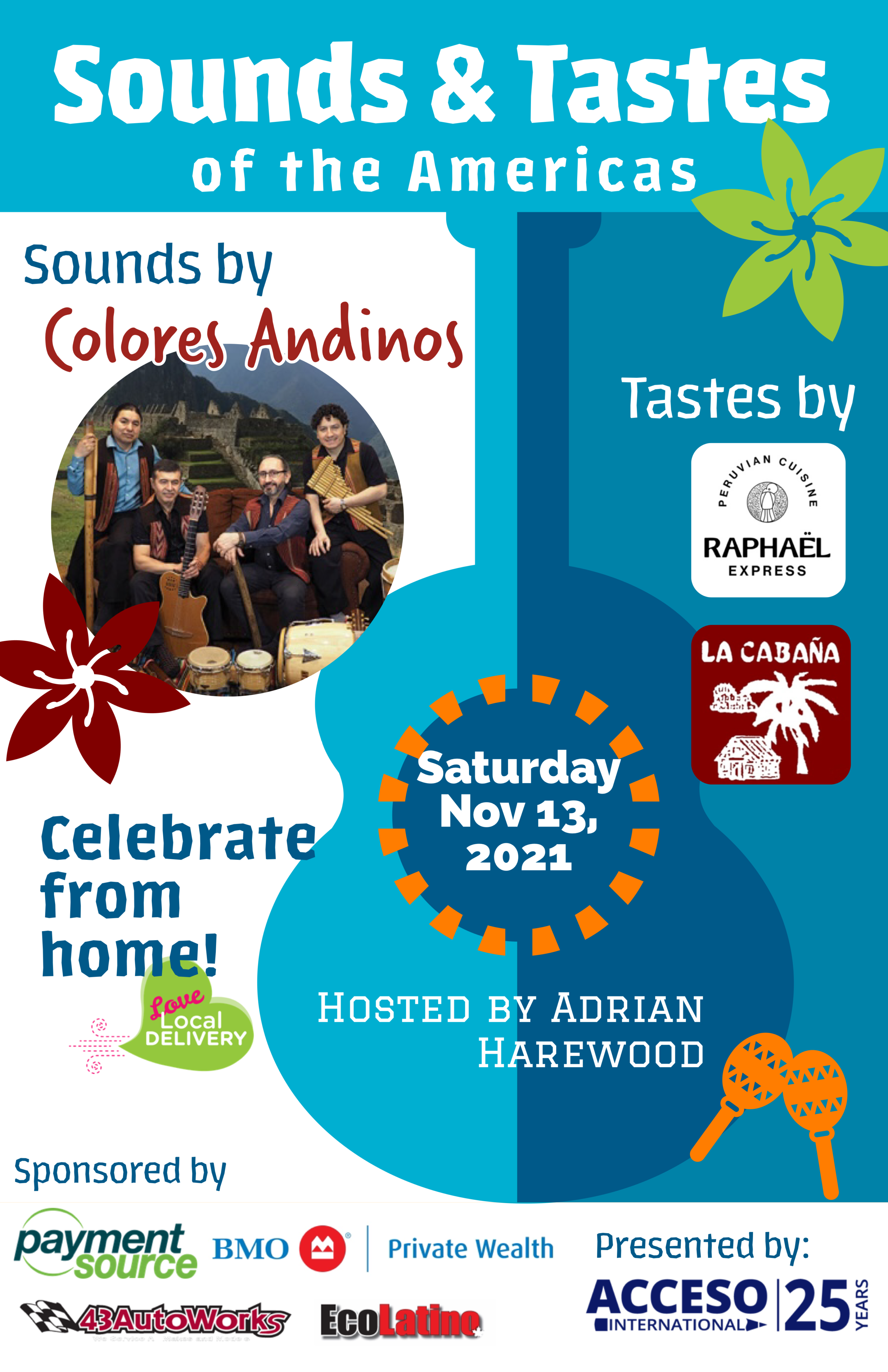 The Sounds and Tastes of the Americas is our signature fundraiser, which includes a dinner, music and dance performances, as well as silent and live auctions. To date, Sounds and Tastes of the Americas has raised over $355,000 in support of ACCESO's projects.
In celebration of our  25th anniversary, the Sounds & Tastes of the Americas was held virtually on Saturday, November 13th, 2021.
The Sounds part of the event was hosted by Adrian Harewood (Host CBC News Ottawa at 6) and included a pre-recorded video featuring performances by Colores Andinos and testimonies by students, project partners and volunteers.
The Tastes part of the event featured Latin American fare by Raphael Express (Peruvian cuisine) and La Cabaña (Salvadoran cuisine) via delivery service.
Our online auction ran from November 13th until 9PM November 21st, 2021.
When you donate directly to ACCESO International by cheque, cash or e-transfer, 100 percent of the amount donated will be allocated to projects.