Between 2003 and 2014, we supported "Fundación Escuela Para Todos" – a "School for All" in Managua, Nicaragua that provided post-secondary computer training to individuals who were unemployed, physically or mentally challenged, attempting to exit the sex trade or street gang life or trying to overcome substance abuse. The sponsored students obtained diplomas in Computer Programming, Computer Operator or Cash Register Computer Skills. On an annual basis, dozens of students received full bursaries, while hundreds more received partial bursaries or subsidized tuition. Our scholarship program with the Escuela Para Todos was vital to the employment of marginalized individuals who were struggling with various social, human rights and physical and mental health challenges.
In 2008, in order to support women's empowerment, we started to fund the school's human rights workshops which taught upwards of 50 women annually about gender equality, labour rights, civic participation, identity, violence prevention, safety and health rights. In 2011 and 2012, the Nicaraguan participants later collaborated with Honduran workshop leaders and participants to strengthen their learning opportunities and solidarity efforts towards gender equality.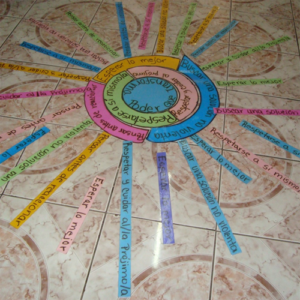 We are proud to have collaborated with Escuela Para Todos not only because the staff and students were organized and accountable, but also because the "School for All" served as a champion for the human rights of some of the most vulnerable, exploited and marginalized populations of Nicaraguan society, and they did so meaningfully, productively and sustainably.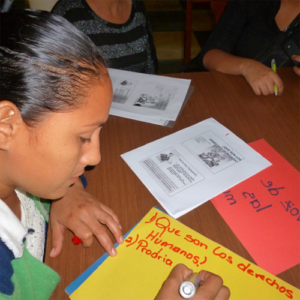 I thank you for your valuable cooperation with the school and with our students. Please know that your unconditional support is recognized with great respect from our community … For our part, we keep fighting for the rights of our women and youth, and are always pursuing the progress of our society. I know that this would not be possible without your help.

Project Coordinator