Our work in Bolivia started in 2001 where we focused our efforts on supporting the Centro Integral WARMI in Cochabamba. "Warmi" is a Quechua word that means "woman". The centre provided educational and employment opportunities for marginalized women, children and youth. Through support from various foundations, we were able to provide books and computer resources for the library; educational materials for their daycare, music room and homework centre; skills training for women; post-secondary bursaries and tutoring services for the youth.
We also funded a series of creative workshops on human rights, citizenship, the environment, and gender equality for women and youth. These workshops addressed community leadership and the prevention of violence and disease, including HIV/AIDS.
We also supported a supplementary program which helped to educate and empower underprivileged and underserved women, youth, children, Indigenous people, and displaced migrants through services in their own language and cultural environment. We are proud of our collaboration with this centre because of its dedication to the principles of equality and solidarity.
To mark our 25th Anniversary celebration, five former students expressed their gratitude for the financial support that went towards their education, and shaped how this helped turn their dreams into a reality:
My studies enabled me to become a responsible and organized person and employee. […] I love my life, but it wasn't easy to get where I am now. I have to thank many people who were part of it, and the circumstances in which I grew up [at the centre], allowing me to play, to study, to dream… I ask ACCESO International to continue with the noble cause of helping young people – there are still many who need a hand to get ahead. There are many young people eager to live and make their dreams come true. With the job I have now, whenever I can, I help young people by giving them work, trying to follow the example [of support] I received.

Emy (Graduate, Executive Administrative Assistant program; co-owner of a family business)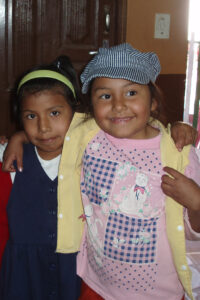 I am from a family of very modest means […] I never expected to receive the support that was given to me, nor had I ever dreamed of studying a career. […] My studies were such an opportunity for me. […] When I see my neighbors, my friends in the neighborhood, who have not left their impoverished situation because they have not had the support I had, I think, "that was my reality, did destiny make a mistake with me?" (laughs). The environment in which I grew up was very different. The support I have been given has changed my destiny.

Now I fight to give my daughter a better future, [and] being a nurse has also given me the opportunity to be a better mother. I feel very grateful to ACCESO International, I don't have words to express my gratitude. Thanks to their support, I have been able to grow, to study another career, to value myself as a woman, to be a better person and a better mother.

Idalia (Social Worker and Nurse)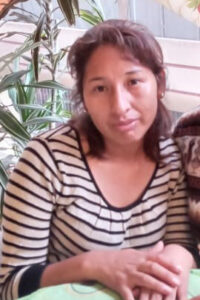 I studied executive administration; I liked it a lot because it was the first step to study accounting or business administration. I thank ACCESO International that, through WARMI, helped me to obtain a career that helped me a lot [and] opened many doors for me. Please continue to support no matter the place nor the circumstances – there are many young people who need it. Thank you very much and congratulations ACCESO International.

Magui (Graduate, Executive Administrative Assistant program)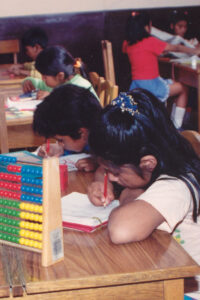 At the time, the support that I received in my youth seemed like part of my daily routine, but I realize that it was a fundamental support. Had I not received that help, I would not even have known my goals. What would have become of my life? Thanks to the support I received, I managed to discover what I wanted to be; I was able to plan my life, improve it, enjoy it and find my true vocation. To ACCESO International, I thank you for all the time that, without knowing us, without seeing us, you have given us this help. It is something very valuable. I am very grateful. We have lived an experience that other children have not been able to live; we have been happy. It has allowed us to exercise our rights even though we are poor. Thank you very much!

Giezy (Musician, electrician, graphic designer)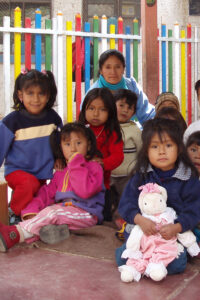 With ACCESO International's support, I completed an Administrative Secretarial program which helped me in many practical ways, including being able to write without difficulty and quickly on a computer, to write essays, to present a topic to other people without being nervous, and to organize different events; and it taught me a lot about office administration: invoices, papers, tax declarations, accounting, etc.

After many years of having benefited from your help, I want to tell you from the bottom of my heart […] that your help has been immense, that […] the mere fact of having been able to continue my studies and have been able to finish high school has helped me a lot. Without your help, I believe that my present life would not be the same today. I will be forever grateful.

Keep up the good work; it is always worth it!

I think that the fact of having received selfless help from someone makes the one who received the help want to help others as well. Thank you for sharing with us one of the most beautiful and necessary values in this world, "empathy"!

Keila (Graduate, Administrative Secretarial Program)