Since 1996, ACCESO International has supported projects in 12 countries throughout the Americas. As part of our 25th anniversary celebrations in 2021, we are highlighting our projects in the 12 countries over the next 12 months. In our first monthly feature, we focus on the Dominican Republic, where ACCESO International's journey began.
Thanks to the generosity of individual donors and small community fundraisers in the Ottawa area in 1996, we began to provide bursaries in the Dominican Republic in 1997. The first student we sponsored was Marcial – a young man of Haitian origin who was determined to obtain his high school diploma despite the adversity he faced due to racial inequality, economic deprivation and geographic dislocation.
Over the years, we have co-celebrated Marcial's completion of high school, university and his teaching credentials, as well as his employment as a teacher and principal in his underserved rural village where he returned to help his fellow Haitian-Dominicans by teaching local children, by empowering racially marginalized youth, by voluntarily initiating several sustainability-oriented agricultural projects and by successfully advocating for greater infrastructural support for their under-resourced schools and bateys (villages). As Marcial recently conveyed his gratitude for our support from a quarter of a century ago, he elaborated on its widespread benefits:
"After receiving help from ACCESO International, my life changed. I say it took a 90-degree turn and with that turn, I was able to cover the cost of my meals, transportation and documents to finish my studies.

After I helped to build a house for my mother, I was able to build my own. If today I am able to live more comfortably and my daughters are able to study, it is thanks to ACCESO International.

With our knowledge and skills, we have contributed to improving the living conditions of our people; for example, the quality of education, potable water, health care, roads and the land have all improved in our community; these are the many things that we have been able to advocate for and to achieve thanks to the knowledge acquired through the resources of ACCESO International. 'Muchisimas gracias' for all that you have done for me and for my community."

"I was lost and forgotten, but you arrived with your immense love and you lifted me up and gave me life and for that I give you a million thanks."

Marcial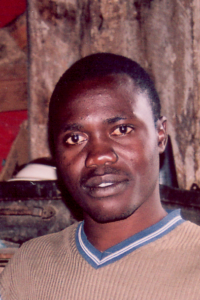 Marcial is one of many students we have sponsored who have brought about change in their own communities through their leadership and service as a result of their education. At the end of this year, we look forward to illustrating how the cycle of support has been renewed in the Dominican Republic. We will then bear witness to how a vision born 25 years ago has yielded multiplying effects among a new generation of students and recount how Marcial has remained an integral part of those accomplishments.
In the meantime, we are delighted to report that since the late 1990s in the Dominican Republic, ACCESO International has provided support for 7 primary schools, 1 high school, 2 school playgrounds, 3 libraries, 1 community-based education council, 2 vocational centres, 6 summer camps, over 10 pre/post-natal and health education workshop series and 13 post-secondary bursaries. In addition to replenishing teaching and learning supplies annually, we have also financed repairs, renovations, reconstruction projects, as well as power generation and water systems in the primary schools.